Choosing a wedding videographer is a big decision. After all, they will be responsible for capturing one of the most important days of your life on film.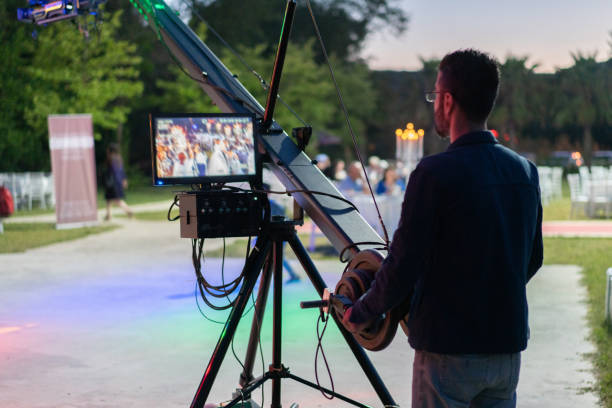 So, how do you know which videographer is right for you? Before you hire a wedding videographer, it's important to ask the right questions. This way, you can be sure that you're getting someone who will capture your big day the way you want it to be remembered. Check out wedding videographers Melbourne for more information.
Here are some important questions to ask before hiring a wedding videographer:
1. What Style Of Video Do You Specialize In?
There are many different styles of wedding videos, from documentary-style films to more traditional, staged productions. You need to make sure that the videographer you choose specializes in the style of video you want.
2. How Long Have You Been Filming Weddings?
Experience is always an important factor to consider when hiring any type of vendor for your wedding. You want to make sure that the person you're entrusting with such an important task has plenty of experience filming weddings.
3. Do You Have A Portfolio Of Previous Work?
This is a great way to get a feel for a videographer's style and see if they're a good fit for you. Ask to see examples of their previous work to get an idea of what you can expect.
4. What Kind Of Packages Do You Offer?
Be sure to ask about pricing and package options upfront so there are no surprises later on. Find out what exactly is included in each package, and be sure to get a breakdown of all costs.
5. Are You Available On My Wedding Date?
This is an important question to ask right off the bat. You need to make sure that the videographer you're interested in is available on your wedding date before you move forward with anything else.
6. What Is Your Policy On Travel?
If your wedding is taking place in a different city or state, you need to find out if the videographer is willing to travel. Most are, but some may charge an additional fee for travel expenses. Be sure to ask about this upfront so there are no surprises later on.
7. How Do You Deliver The Final Product?
Find out how the videographer will deliver the final product to you. Will it be on a DVD or USB drive? How many copies will you receive? Will you be able to view it online? Make sure you know how you'll be receiving your wedding video before you hire anyone.
8. Do You Have Insurance?
This is an important question to ask of any vendor you're considering hiring for your wedding. You want to make sure that they have adequate insurance coverage in case anything goes wrong.
9. What Is Your Cancellation Policy?
It's always a good idea to find out a vendor's cancellation policy before hiring them. Things happen, and weddings sometimes need to be postponed or cancelled entirely. You want to make sure that you won't be charged a hefty fee if you need to cancel your wedding for any reason.
10. Do You Have Any Additional Fees?
Be sure to ask about any additional fees that may not be included in the initial quote. Some videographers charge for things like overtime, travel expenses, and editing. Be sure to get a complete list of all costs before you hire anyone.
Asking these important questions will help you narrow down your search and find the right videographer for your big day. Be sure to take your time and do your research to ensure that you're making the best decision for your needs.
If you are from Long Beach and wanted to hire one, just check out wedding videographers long beach.